MENTORING THE ELDER
Accompanying you as you age.
ACCESSING YOUR 'LIVING MEMORY' - THE MEMORY THAT ENABLES US TO ALWAYS RIDE A BIKE ONCE LEARNED, OR, TO KNOW WHERE THE SCISSOR DRAWER IS IN THE KITCHEN EVEN IN THE DARK!
THE MEMORY THAT LIVES IN THE BODY, THE FEELINGS AND THE MIND - not just in the mind alone where information is stored merely as a series of 'facts' that are easily forgotten.
You still like a CHALLENGE
And still have a 'CAN DO' approach.
You want to CELEBRATE the small things in life that matter and bring joy to each day.
You wish to experience life's many ordinary MOMENTS in a day as continuous 'HAPPENINGS' to savour and delight in with another person who notices, with you.
You will be a person who positively and proactively wishes to continue to realise your full potential even as you are growing older in years.
Accompanying all of you – body; soul and recognition of life purpose – which some might call, spirit.
As your Mentor and friend, I will bring you exercises for your body's strengthening, flexibility, balance, fitness. Nutrition advice (I will even cook it for if you wish). And massage to relax your muscles.
The benefits of RHYTHM in your day, week & life.

For your emotional life of soul, we can sing, paint, play piano, I can read aloud to you…whatever you used to love to do that brought you joy and warmth of heart that you may have neglected over the busy years. We go for walks and outings; visit cultural events – even short breaks together.
And what of the Meaning & Purpose of your life? The care and development of meaning remains just as important as it ever did. "What is your own – self-defined, meaning of life", now at this stage? is a question that we can consider together. We can write your life story to pass on to future generations as Your Biography.
"What will you do now with the gift of life left to you?"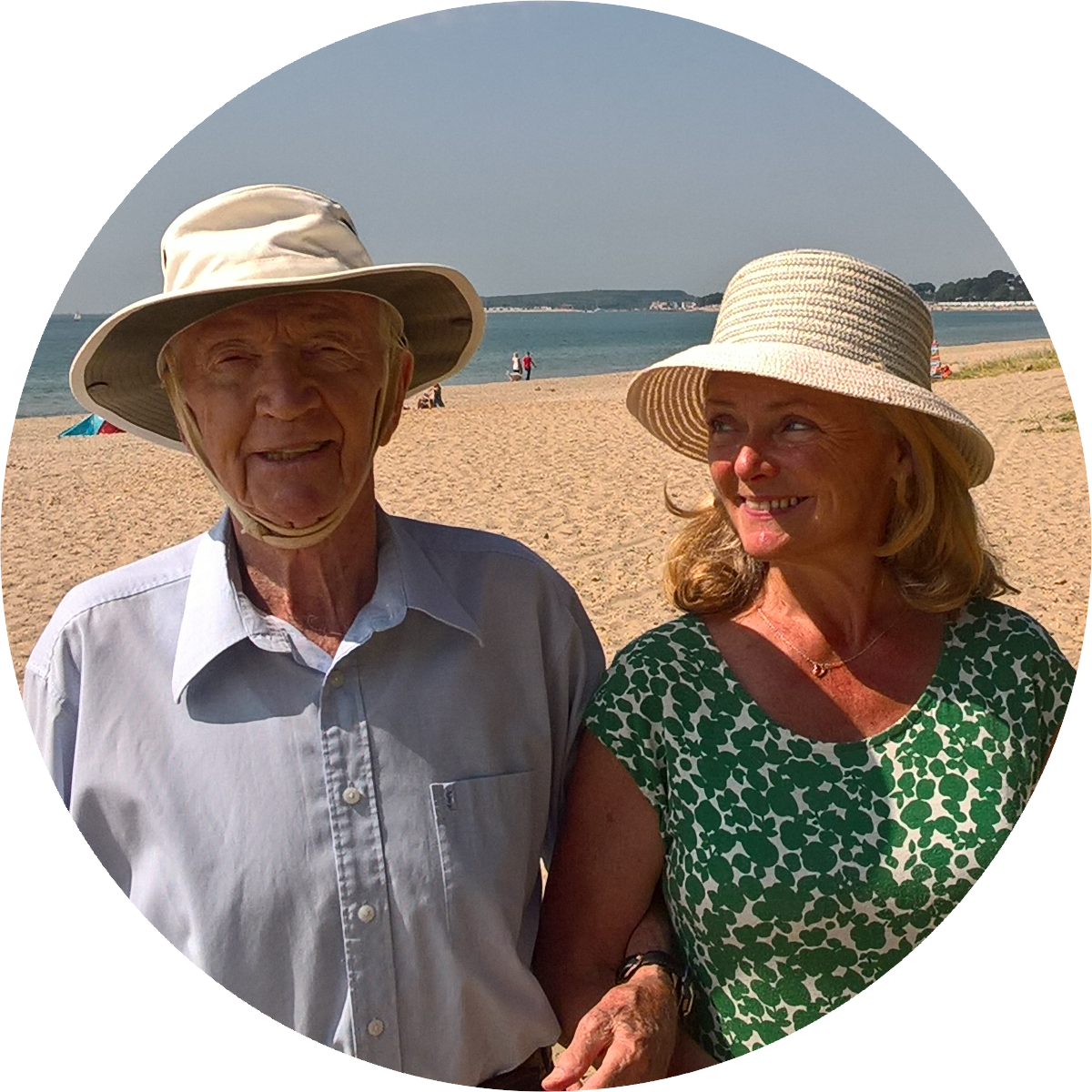 Mr David Wilkie - ex Bomber Command - 1943 - 1945
"Janette arrived 6 months ago and has built a wonderful connection with our father, taking him on trips, cooking for him and helping him to reminisce and connect with his emotions in a very positive way. It has been lovely to see him engaged and smiling again. He quickly came to see Janette as a friend.
Our father now needs 24 hour care and is ready to take the next step to move into a home where he will be safe and secure. Janette has done a wonderful job in helping him make this move.
If you need someone to help your parent through a difficult transition, Janette offers a unique and much needed service".

Mr Neil Wilkie - Son of Mr David Wilkie