Your Relationship with Your Self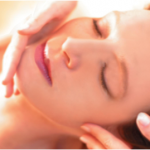 Dr Hauschka Treatment – 1 hour   "A Life-Enhancing facial"
You arrive in need of nurture, stillness, radiance.
Through the Dr Hauschka products applied with a reverent, conscious wholesome  and non-judgemental touch, your need is met.
Come and experience this beautiful and unique, life-enhancing facial. I work from home, thereby sustaining an affordable rate of £40.00.
Find your oasis inside yourself. A wonderful Birthday gift for your Mother, Sister, Friend, Daughter.
Beauty with Joy,Meaning and Substance
TESTIMONIAL – "Your Treatments put me back in touch with myself everytime, and for days afterwards in a kind of 'after-echo' "
Educational, inspirational, imaginative Dr Hauschka care of the skin  Events:   2 hour workshops. Hands on & Experiential. Become your own expert.
Become your own expert. Walk away KNOWING how to honour your skin's functions and structures – no need to ever ask anyone what's best for your skin again. You will KNOW
"Your workshops resonate with Joy, Goodwill, Wellbeing and Nurture".  " One of the best tutorials I have ever attended" G.P. Dorset.
Fee varies depending upon venue from £15.00 to £30.00 per person and £40.00 for longer Event with the honour of Liri – Art Therapist working with me to create a deepening of the feeling for skin through colour. A wonderful day!
You will go home understanding how to re-establish balance through working with your skin's functions and structures.
"Brilliant, enjoyable, engaging.  It encourages deep learning by engaging all the senses"
 – Teacher Dorset
"One of the best tutorials I have ever attended"
– Doctor Dorset
(Book Now – https://sense-of-touch-radiant-you-sept.eventbrite.com )
Mini facials with Consultation and prescription:
50 minutes one to one Consultation, facial and prescription.
You receive a facial sat up as I show you how to correctly cleanse your face in the way that honours its functions and structures.
Available in Ringwood (telephone 01425 483505) and Mudeford 01202 470867
(Picture of me with a sat up client)